QSC is getting into the Christmas spirit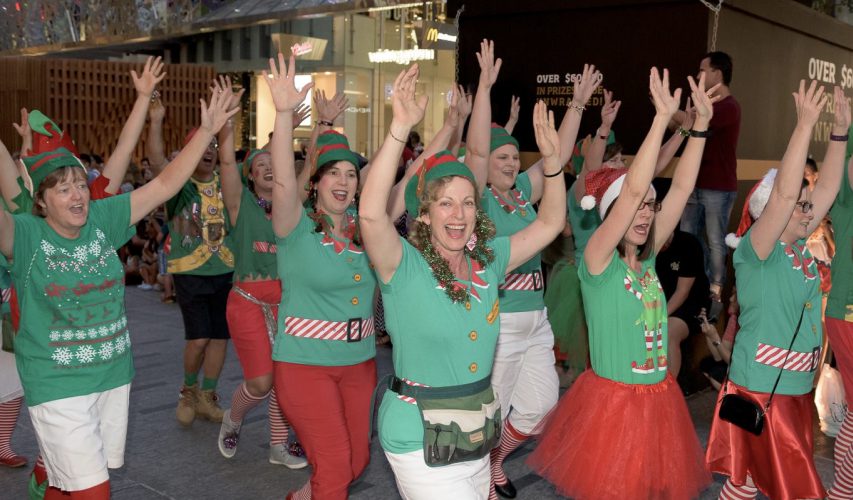 Christmas is always an exciting time of year at QSC. There's something wonderful about the joy of Christmas carols and songs and the opportunity to share the sparkle and joy with Brisbane audiences.
This year we kicked off Christmas at our Gala concert, with all ensembles introducing their new seasonal repertoire, and continued at the annual Rotary Light Up Carols in New Farm Park and a performance at Sirromet Winery.
But there's a lot more Christmas joy to share.
QSC loves the David Jones Christmas Parade in Queen Street Mall and we will be involved again this year. The parade will run every evening from the 14th to the 23rd of December, starting at 7pm. The parade starts at the Edward Street end of Queen Street Mall and weaves its way through to King George Square, so you can see us from anywhere along that route. Please make sure you get there nice and early as it is an incredibly popular event and the best vantage points fill up quickly every night.  You can find more info here. 
Some of our choristers will be performing in the Southbank Carols by Twilight on the 17th of December. Information on this event is here.
We'll be at Redcliffe Dolphins Leagues Club on the 16th of December for Carols by Candlelight from 5pm. We've been involved in this event for many years and it's always a great night for families, with wonderful performances from the QSC choirs and our good friends Tenori. It's another great opportunity to bring along your picnic blanket and yummy treats and we'd love to see you there and hear you singing along. Entry is a gold coin donation which goes to charity, and there are fireworks to finish off the festivities.  Keep up with the latest details here. 
If we don't see you at any of these events, we wish you a safe and happy festive season and we look forward to seeing you in the new year.