Brisbane Sings
One Community, One Voice
Brisbane Sings 2023
Brisbane Sings is back and it is bigger then ever. This year we had over 500 choristers on stage filling the concert hall with wonderful music!! A performance to remember with choirs from all over Brisbane and ages varying from schools to seniors.
Of course, at the heart of Brisbane Sings is Community and in keeping with that theme, as always we choose a charity partner for the concert who will receive a donation from the proceeds of the concert. This year we have chosen the Actors' & Entertainers' Benevolent Fund (Qld) Inc.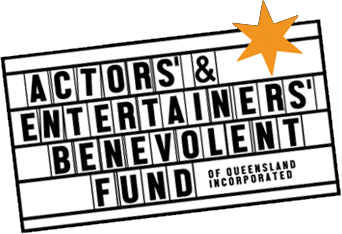 This fantastic organisation has been in existence in Queensland for over forty years and during that time has been able to assist hundreds of performers who for one reason or another have fallen on hard times and needed a helping hand. 
With the success of Brisbane Sings this year we have made a $9,000 donation to of the Actors' & Entertainers' Benevolent Fund (Qld) Inc.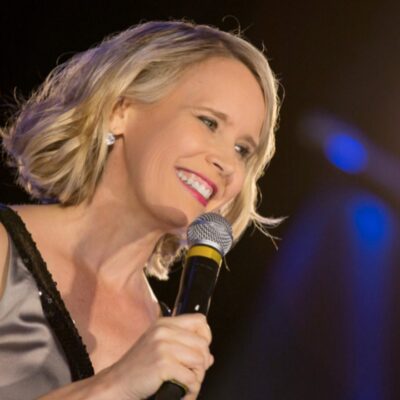 Our special guest performer this year, was a voice you have probably heard before. Karen Jacobsen, a wonderfully accomplished composer and performer, also happens to be the voice many of us hear in our GPS systems.  She didn't tell us to "Turn left in 50 metres" but she did wow us with her wonderful voice.
Stay tuned to our Website and the Brisbane Sings Website for more details about the choirs involved and everything Brisbane Sings.
Brisbane Sings 2021 – A little different?
Whilst Brisbane Sings had planned to take a year off in 2020, it hadn't planned for Covid-19 to still be part of our lives in 2021, and it was obvious that the mass choir concert concept would not be possible for a traditional Brisbane Sings in 2021. As they say, "The show must go on" and an alternative format was created. Based on a concept developed and formulated by Phillipa Reid, QSC embarked on creating a product showcasing all that is community and all that is Brisbane. An original song with original lyrics, all about Brisbane titled Riversong, was composed by Kate Schirmer and arranged for choral singing by Margaret Tesch-Muller.  And then just like a regular Brisbane Sings, we invited community choirs from around Brisbane to sing and perform Riversong with us and make a Music Video, showcasing choirs singing at famous Brisbane landmarks, both individually and together in true Brisbane Sings tradition. A Celebration worthy of carrying the Brisbane Sings name.
The History of Brisbane Sings
Brisbane Sings has been a highlight of the Queensland Show Choir's annual event line up for a number of years and has become a favourite on the Brisbane Artistic scene.
The origins of Brisbane Sings date back to 1993 and was originally produced by David Kidd and Craig Allister Young . This concert featured the largest massed choir then assembled in Queensland – 500 voices in conjunction with the Queensland Youth Orchestra. The event was a huge success filling the Concert Hall at QPAC over two performances. There were plans to make the concert a yearly event, however the two producers were almost victims of their own success and were busy pursuing professional music careers overseas. Brisbane Sings was put on the shelf for a while.
Fast-forward around twenty years and Brisbane Sings was kicked off again and it felt like it never left. The original concept of having a mass choir made up from community musical organisations, of all ages, sharing the stage in a celebration of the passion for the art of singing was brought back. And to make it even more special, it was reduced to a 'One night only' concert. Many of the individual choirs were performing together in a mass choir for the first time, learning from the diversity of styles and choral approaches on offer and all for the enjoyment of our audience. Year after year, the choirs changed varying from primary school choirs to large community choirs but always giving their all for the spirit of community choir singing. For the next 8 years the annual concert was a highlight of the year for many choirs and always an entertaining night out for our audience.  The concerts build on the Queensland Show Choir's mission to create memorable and lasting experiences for its members and some great friendships were made along the way as well.
Details of past shows from 2012 – 2019 are available on the Brisbane Sings Website.