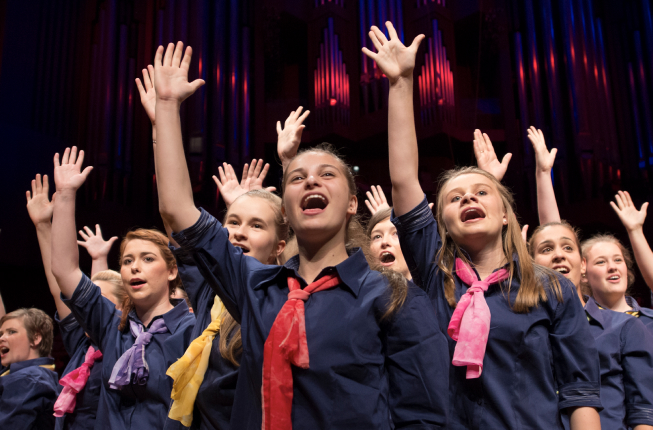 What is a show choir?
In a show choir, the choristers do more than sing beautifully and make quality music – they put on a lively and entertaining performance as well.
Instead of choosing traditional choral works such as Bach's Requiem or a religious hymn, a show choir mines other popular musical genres, creating fresh arrangements for a repertoire that can span blues, gospel, pop, rock, jazz, musical theatre, movie themes and more. The other major difference between a show choir and a traditional choir is in the vitality of the performance. Show choirs use choreographed movements and storytelling to enhance the audience's enjoyment. A show choir is a choral experience that is both energetic and exciting – fun to perform and fun to watch!
"The only thing better than singing, is more singing." Ella Fitzgerald
What makes us different?
Queensland Show Choir is one of the only choirs in Australia which you can join and stay with for life. Because QSC has choirs for all ages, a singer could start with the kids' ensemble Poco Voci, move through to Queensland Young Voices (for middle school and teenagers), graduate to VoiceWorks (for young adults), before joining the over 18s' community choir Vox Populus. This all-ages set-up provides the rare opportunity for entire families to share a creative hobby, and to enjoy performing together in concerts and at events.
The other difference you'll notice with QSC is that you'll immediately feel at home. The caring community you become part of, and the social supports you gain, when you become one of us is truly special. QSC really is like no other choir – school, community or professional – you've ever known.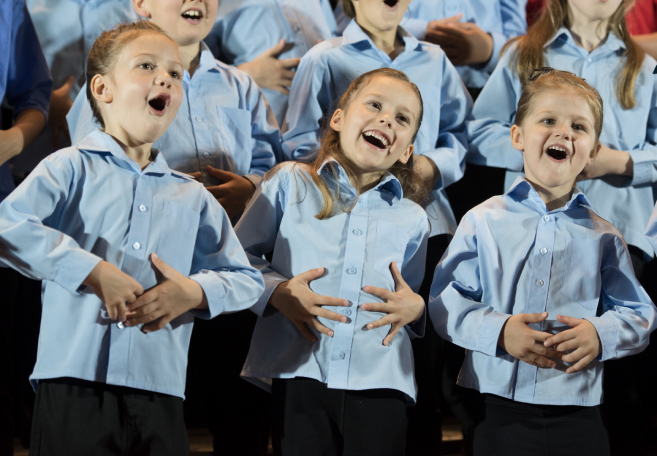 "My goal … is, number one, to achieve a healthy singing voice. Proper vocal technique is very important to me because that's something the kids can carry through the rest of their lives." Hayley Marsh, Musical Director, Queensland Young Voices
Join us
We know you'll love being part of the Queensland Show Choir. And we're always looking for new youngsters, new families and new members to become part of our choir community. We really are the nicest bunch of people you'll ever sing with…
Make the first move by sending a message. We'll get back to you, pronto!
Hire Queensland Show Choir for your Event
Maybe you require a singing flash mob for your next conference dinner. Or a sweet vocal ensemble for a wedding, fete, corporate party or product launch. Queensland Show Choir has singers of all ages ready to rock'n'roll, soothe or excite. We'd love to workshop your ideas to come up with a performance that's perfect for your event.
Contact us and let's start planning!
Hire Us