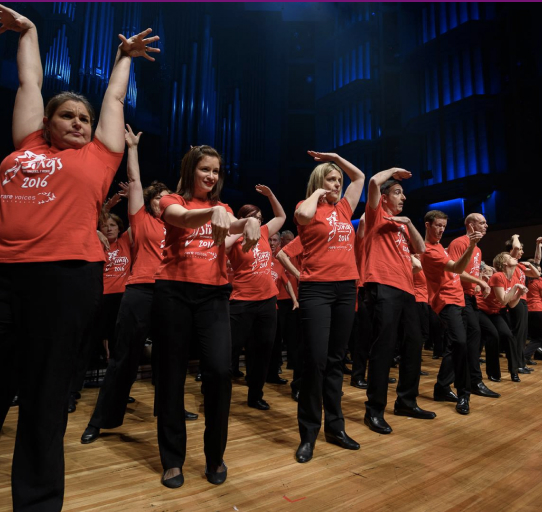 What is Vox Populus?
Vox Populus is the adult community choir where everyone is welcome – whether you've been singing all your life or haven't hit a high note since your school days. With no auditions, plenty of high-profile performance opportunities, and rehearsals that are supportive, social and fun, Vox Populus is perfect if you're keen to continue, or reacquaint yourself, with the joys of group singing.
Vox, as it's known around the traps, is an SATB choir (soprano, alto, tenor, bass). Our members are aged from 18 to 80-something and come from all walks of life – we're students, managers, academics, stay-at-home parents and more all coming together for the pure love of singing.
Musical Director Samara Marinelli leads rehearsals in a professional but relaxed way, helping singers improve their vocal techniques with warmups and exercises that make singing easier – and more fun – so you can tackle our eclectic repertoire, harmonies and simple choreography with confidence!
Rehearsals are two hours and include a short break where you can catch up with your fellow Voxies, compare notes and share a laugh.
Vox and VoiceWorks: what's the difference?
Vox Populus and VoiceWorks are Queensland Show Choir's two adult non-auditioned community ensembles. While Vox is open to adults of all ages, VoiceWorks is for singers aged 18 to 30.
At VoiceWorks, you'll find a younger crowd that sings fun but challenging musical theatre, jazz and pop tunes, both accompanied and a cappella.
Vox members are mostly aged over 30 and sing classic and modern songs that are entertaining for both singers and audience – like your favourite pop tunes and hits from musicals you know and love.
Both choirs sing in four-part harmony and incorporate simple, achievable choreography into their performances. Not sure which ensemble is right for you? Come trial both for free!
Join Now
Why is Vox Populus different from other adult community choirs?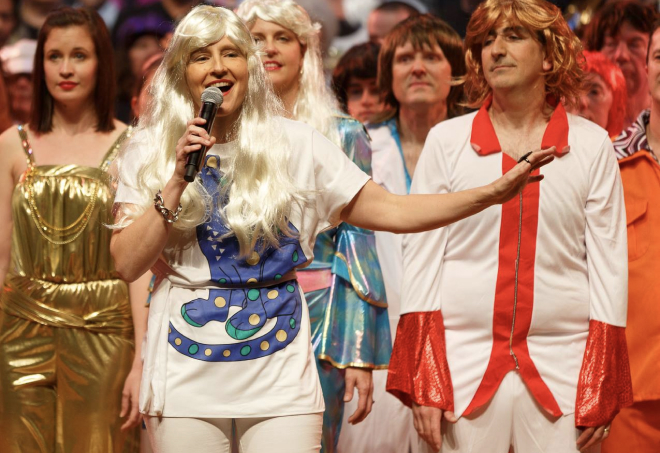 It's a show choir
The aim of a show choir is to entertain. That means less of the Handel and Bach, and more of the movie themes, rock and roll classics, musical theatre hits, and your favourite pop tunes. Of course, the arrangements for all songs are specifically created for the four-part harmonies of an SATB choir, so you'll be able to sing a part that suits your vocal range and that you feel confident and comfortable belting out. 
An important part of being in a show choir is incorporating simple choreography into our performances. So, you can expect to be stepping right on 'one' and sliding left on 'three'. It's fun, it's energetic, and it keeps us all in good spirits!
You become part of the QSC community
Each Wednesday night's Vox Populus rehearsal at the Queensland Show Choir home base, the Old Museum, is like a catch-up of old friends. Our youngest members chat and joke with our older members. And there's supper for a get-together during the break.
You're also welcomed into the broader Queensland Show Choir community, which is one of the few choirs in Australia that multiple generations of a family can join together. So, bring your daughter, son, aunts, uncles or grandparents, because there are choirs for every age group.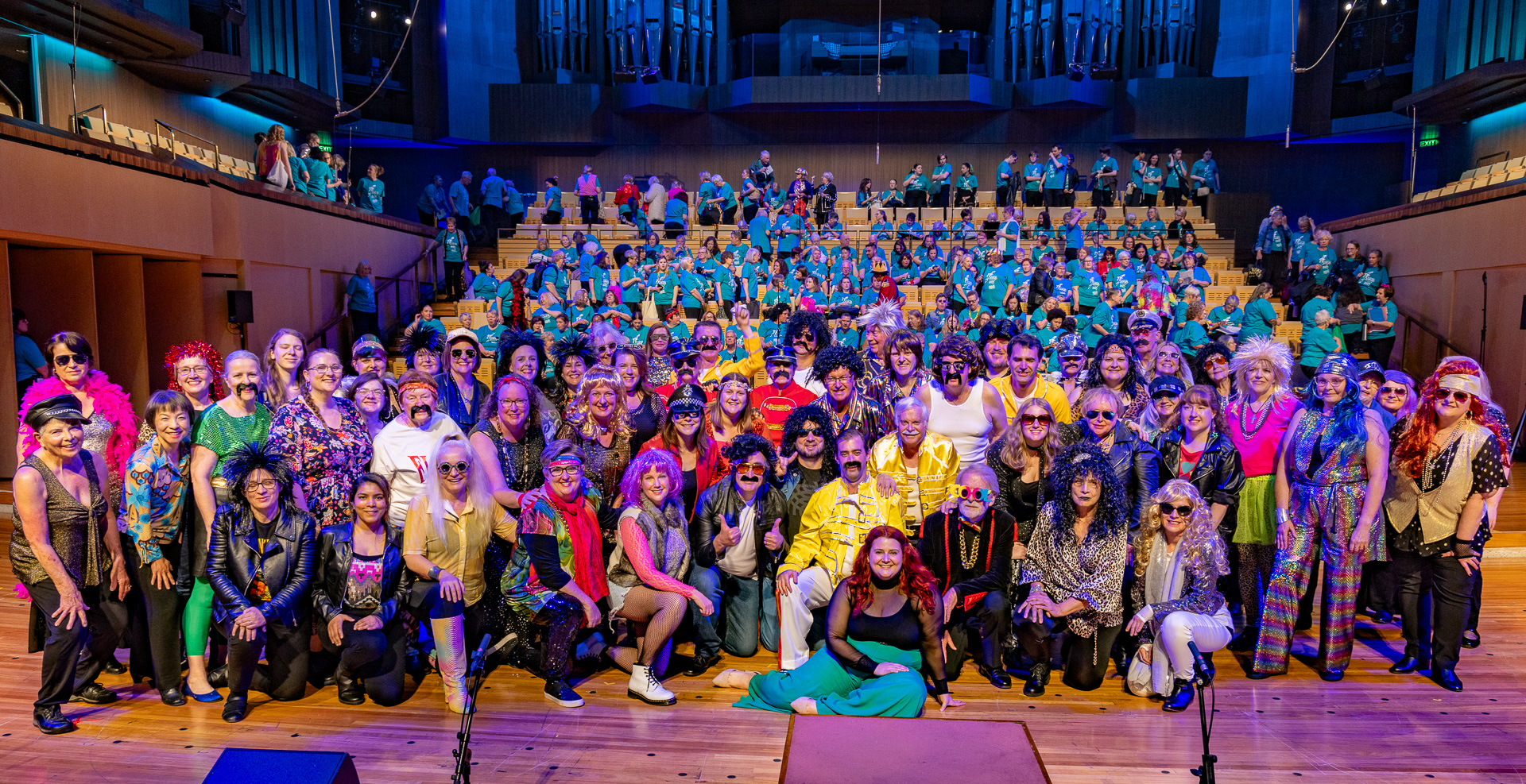 Ready to join Vox Populus?
Or have a few more questions?
Get started by sending us a message. We'll get back to you pronto!