Queensland Show Choir gives kids, teenagers, young adults and not-so-young adults the chance to sing with others, improve their vocal ability and musicality, perform at events big and small, and become part of our friendly and supportive choir community.
At Queensland Show Choir, we love to sing. Our musical directors and artistic staff are well-respected professionals who love sharing their expertise. Our choreographer (or 'choralographer') gets us moving like we never knew we could! So, our members are always learning new skills – no matter what their age – and become more confident in themselves, and as performers, every day.
Many of the Queensland Show Choir ensembles are regularly asked to perform publicly – everywhere from suburban Christmas carol nights to conferences to presenting the annual Brisbane Sings concert at the Queensland Performing Arts Centre. We often play with a live band and guest artists. And we've even backed Australian hip hop band The Hilltop Hoods!
Of course, the best thing about joining the Queensland Show Choir is that sense of belonging – because as we sing and rehearse and perform and improve and laugh along with each other, we make lifelong friends.
Come Sing With Us
"As long as we live, there is never enough singing" Martin Luther
Upcoming Events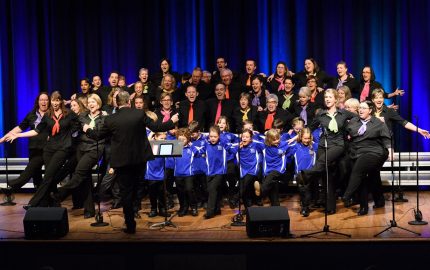 Gala Concert
Only one month to go until QSC's annual Gala Concert on the 2nd of November. Everyone is rehearsing hard for this annual concert celebration, which features fabulous singing from all of our ensembles.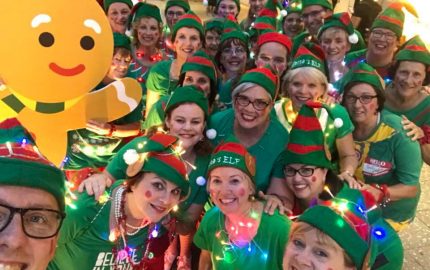 Christmas Parades
Performing in the Brisbane Marketing Christmas Parades are a highlight of our year at QSC. Don't miss this incredible parade over 10 days in late December.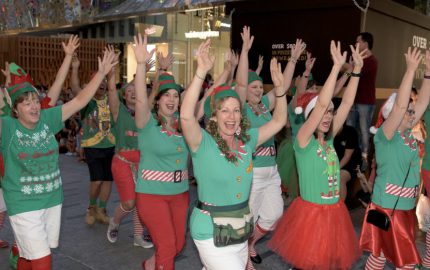 Other Christmas Events
Many more Christmas Events will be coming up throughout December, so keeps your eyes peeled for more QSC performances.
Rehearsals 2019
Feb 2 - April 6
April 23 - June 29
July 15 – Sept 21
Oct 7- Dec 7
Come Sing With Us
Ready to join the Queensland Show Choir?
Or have a few more questions?
Get started by sending us a message. We'll get back to you pronto!
Hire Queensland Show Choir for your Event
Maybe you need a singing flash mob for your next conference dinner. Or a sweet vocal ensemble for a wedding, fete, corporate party or product launch. Queensland Show Choir has singers of all ages ready to rock'n'roll, soothe or excite. We'd love to workshop your ideas to come up with a performance that's perfect for your event.
Contact us and let's start planning!
Hire Us