2021 REHEARSALS: All QSC rehearsals are conducted in accordance with the Queensland Government's latest COVID-19 advice and with our COVID-19 Health Management Plan.
Queensland Show Choir gives kids, teenagers, young adults and not-so-young adults the chance to sing with others, improve their vocal ability and musicality, perform at events big and small, and become part of our friendly and supportive choir community.
At Queensland Show Choir, we love to sing. Our musical directors and artistic staff are well-respected professionals who love sharing their expertise. Our choreographer (or 'choralographer') gets us moving like we never knew we could! So, our members are always learning new skills – no matter what their age – and become more confident in themselves, and as performers, every day.
Many of the Queensland Show Choir ensembles are regularly asked to perform publicly – everywhere from suburban Christmas carol nights to conferences to presenting the annual Brisbane Sings concert at the Queensland Performing Arts Centre. We often play with a live band and guest artists. And we've even backed Australian hip hop band The Hilltop Hoods!
Of course, the best thing about joining the Queensland Show Choir is that sense of belonging – because as we sing and rehearse and perform and improve and laugh along with each other, we make lifelong friends.
Come Sing With Us
"As long as we live, there is never enough singing" Martin Luther
Upcoming Events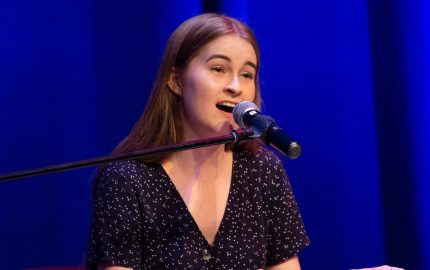 Cabaret: Thursday 25th March, 2021
Markets and Melodies: Sunday 30th  May, 2021
PTN Competition: Sunday 19th September, 2021
Gala: Sunday November 14th, 2021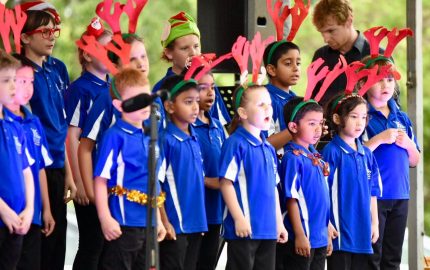 ** New**
REMOTE REHEARSALS 
For singers based over 100K's from our home base in Bowen Hills Brisbane, we're offering three of our choirs (QYV, Voiceworks & Vox Pops) remote rehearsals via Zoom.
We'll make sure our zoom rehearsals are fun and engaging.
Only  $100 per semester.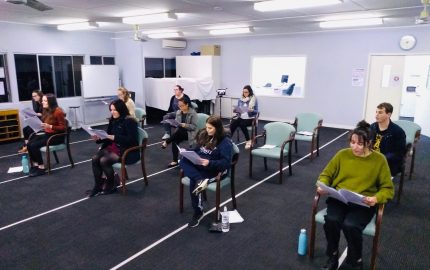 HOW WE'LL REHEARSE IN 2021
All ensembles will return to in-person rehearsals (days and times for each ensemble noted on their pages)
There is also the option to Zoom into rehearsals for those who are feeling unwell and those who join our new Remote Rehearsal option.
*subject to change should restrictions change*
Rehearsals 2021
Term 1: 30 Jan-Thur 1 Apr
Term 2: 21 Apr-Sat 26 Jun
Term 3: 14 Jul-Sat 18 Sep
Term 4: 6 Oct-Sat 11 Dec
Come Sing With Us
Ready to join the Queensland Show Choir?
Or have a few more questions?
Get started by sending us a message. We'll get back to you pronto!
Hire Queensland Show Choir for your Event
Maybe you need a singing flash mob for your next conference dinner. Or a sweet vocal ensemble for a wedding, fete, corporate party or product launch. Queensland Show Choir has singers of all ages ready to rock'n'roll, soothe or excite. We'd love to workshop your ideas to come up with a performance that's perfect for your event.
Contact us and let's start planning!
Hire Us