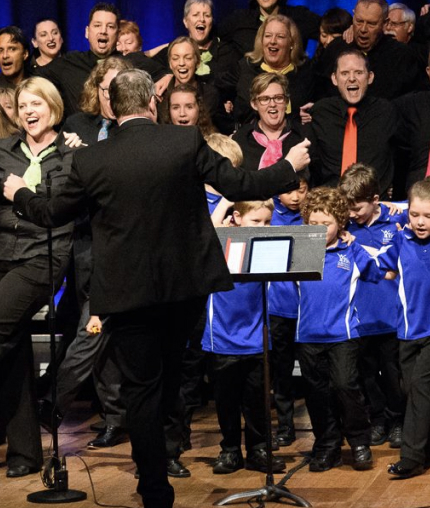 Do I need to know how to sing?
We believe that singing is for everyone. We're a community choir, and welcome singers of all ages and stages. We have no auditions and make no judgments. We provide a safe and supportive environment for you to enjoy singing, find your "tribe" and get that natural endorphin rush that comes after every rehearsal and performance. Come and check us out!
What if I don't have any experience?
Many of our choristers began their singing journey with us (and we're not just talking about the youngsters!) The vocal progress and self-confidence they develop during their QSC time is something they take from our rehearsal room into all areas of their lives. And besides, all of our musical directors are respected vocal coaches, so you're sure to pick up some great vocal techniques and singing tips at any of our rehearsals.
I can't read music, can I still sing with you?
Of course you can! Our musical directors don't rely on our choristers being able to read music. New repertoire is introduced gradually with different sections and parts and repeated until you feel comfortable with it. The atmosphere is supportive, so you will be amazed with what you can achieve during a term of rehearsals.
Where do you rehearse?
We rehearse in central Brisbane at the Old Museum Building in Fortitude Valley, right next to the RNA Show Grounds. It's on the corner of Bowen Bridge Road and Gregory Terrace. Enter through the driveway and turn left, following the drive to the back of the property, where you'll see our rehearsal space.
Can I check out a rehearsal to see what it's like?
Absolutely! The best way to find out if QSC is for you, is to come and see what we're all about. Take a look at our different ensemble pages to find the one you think best suits you and send an email to our ensemble administrators to let them know to expect you and then come along to our rehearsal venue in the grounds of the Old Museum Building in Bowen Hills at the day and time of your preferred ensemble and say "Hello!" and join the fun.
Can I join part way through the year?
We accept members throughout the year – the best way to get started is to come along to a rehearsal and our ensemble administrators will get you set up and singing in no time at all. Check out the Members Dates page which also has the dates of our rehearsal terms.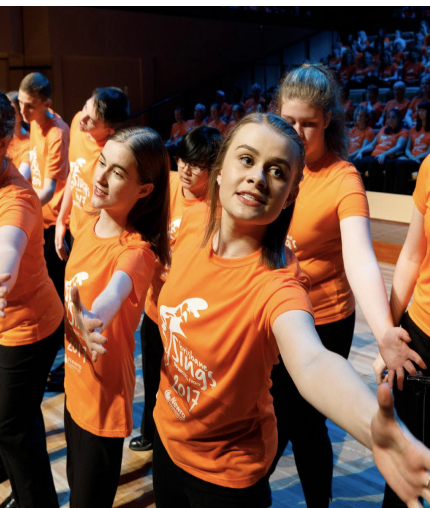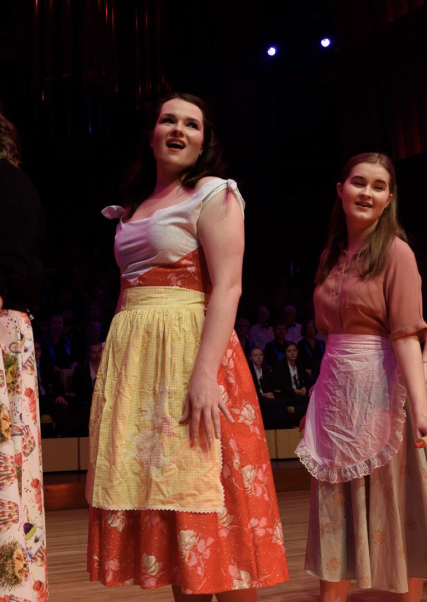 How often do you perform?
We love to perform and do so regularly – whether it's at Queensland Show Choir concerts in May and November, our Brisbane Sings concert at QPAC in August; or one of the many other gigs throughout the year – and of course, Christmas Carols and Parades at the end of the year!
We also provide the opportunity for ALL members to sing solos or in smaller groups in our President's Trophy Night and Cabaret Night events too – totally optional, and a great way to help build confidence and learn performance skills with a supportive and friendly audience to cheer you on.
What sort of music do you sing?
We're a show choir, so we sing an enormous variety of musical styles. At any given rehearsal you may sing musicals, pop, blues, jazz, rock – hey, we'll even sing the hits from popular movies if they take our fancy. Our Musical Directors select arrangements which suit the capability of each group, and there's usually part singing and some movement to keep you on your toes as well.
Will there be homework?
We all get better with practice, so whilst it is not required, you are encouraged to spend some time between rehearsals getting to know the music better. Your Dog can't eat this type of homework. Our musical directors will always have sheet music and lyrics available to members to download and sometimes will record special tracks or provide other resources to allow you to practice in your own time.
What is the age range?
We start at age 5 and we have no upper age limits. Each ensemble has a recommended age range – check out our Ensembles pages for more detail on each group.
What are the costs?
Each group has a semester tuition fee (payable at the start of the 2 semesters a year), to cover Musical staff and administration costs. The Adult ensembles offer discounts to tertiary students.
There are two performance shirts that choristers also need to purchase ; a casual polo shirt and a formal performance shirt that are used for all performances throughout the year (around $35-$45 each). These are available through your administrators. We also ask you to provide your own black trousers/pants and shoes to complete the performance uniform.
Some performances may require a specific shirt or accessories and any costs associated with these will be explained well in advance.
We also organise performance tours (both international and domestic) which come at varied costs depending on destination, length and accommodation options. These are always advertised well in advance and are entirely optional for members to choose to take part in. We fundraise ferociously in the lead up to ensure tour costs are kept to a minimum.
What's stopping me?
We're not sure, but if you've gotten this far you must be keen! You'll always regret that opportunity that you don't take. Why not give us a try – we are sure you will enjoy it and we really are the nicest bunch of people you'll ever sing with!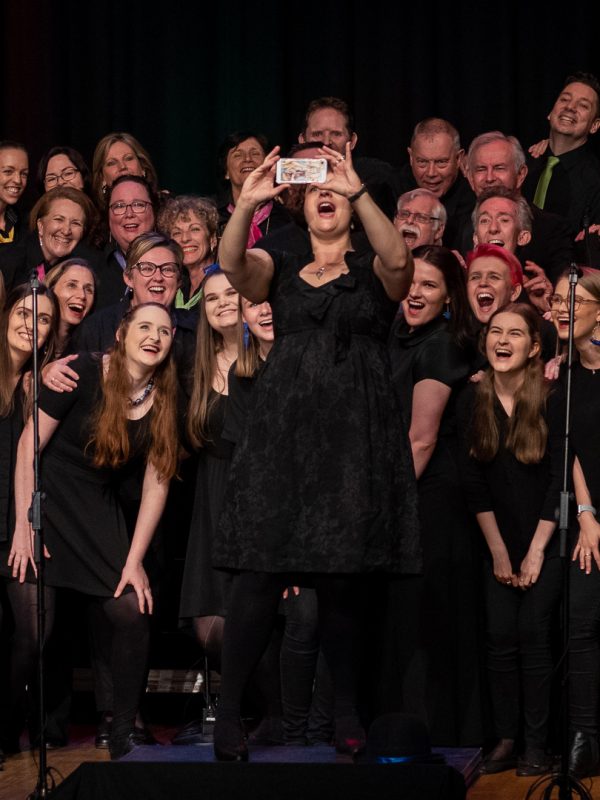 Join us
We know you'll love being part of the Queensland Show Choir. And we're always looking for new youngsters, new families and new members to become part of our choir community. We really are the nicest bunch of people you'll ever sing with…
Make the first move by sending a message. We'll get back to you, pronto!