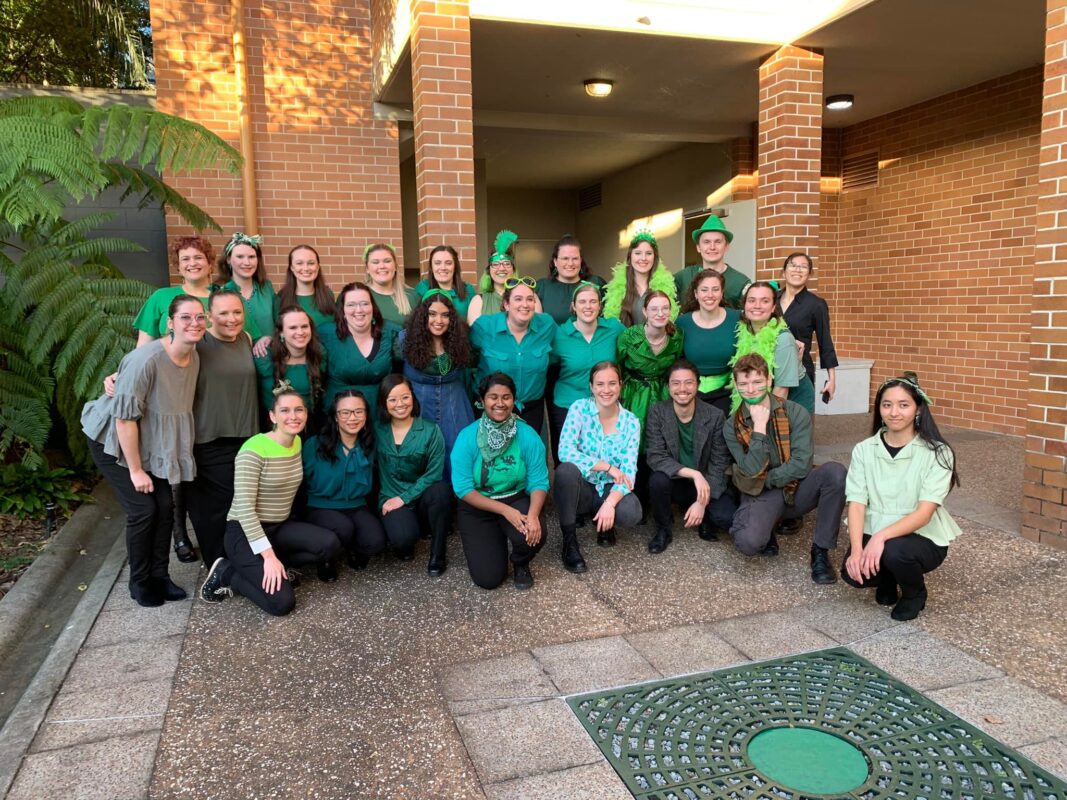 What is VoiceWorks?
VoiceWorks is the choir for young adults who want to experience the joy of communal singing again without the pressure of auditioning for, or rehearsing with, a super-serious classical choir. It's perfect as an outlet to destress from work, study, and all those other adult responsibilities!
At VoiceWorks, we welcome all singers. You might have been a 10-year-old soloist or a keen chorus member of your high-school musicals, but you will always belong in VoiceWorks.
Every Thursday night, you'll meet with a fun, social and welcoming bunch of young people to  sing in four-part harmony. Our experienced and warm musical director, Kate Schirmer, knows that the easier it is to sing, the more you enjoy it – she'll teach you how to improve your vocal technique and keep your instrument healthy.
But, above all, the goal of VoiceWorks is for you to have a great time, meet new people who love singing as much as you do and have a blast performing in front of appreciative audiences.
Join Now
VoiceWorks and Vox Populus: what's the difference?
Vox Populus and VoiceWorks are Queensland Show Choir's two adult non-auditioned community ensembles. While Vox is open to adults of all ages, VoiceWorks is for singers aged 18 to 30. 
At VoiceWorks, you'll find a younger crowd that sings challenging musical theatre, jazz and pop tunes, both accompanied and a cappella. We're the choir for you if you'd like to rekindle your love of music by performing songs from your favourite musicals, movies and pop artists.
Vox members are mostly aged over 30 and sing classic songs that we all know and love – like pop tunes from decades past and hits from musicals.
Both choirs sing in four-part harmony and incorporate simple, achievable choreography into their performances. Not sure which ensemble is right for you? Come trial both for free!
Why is VoiceWorks different from other young adult choirs?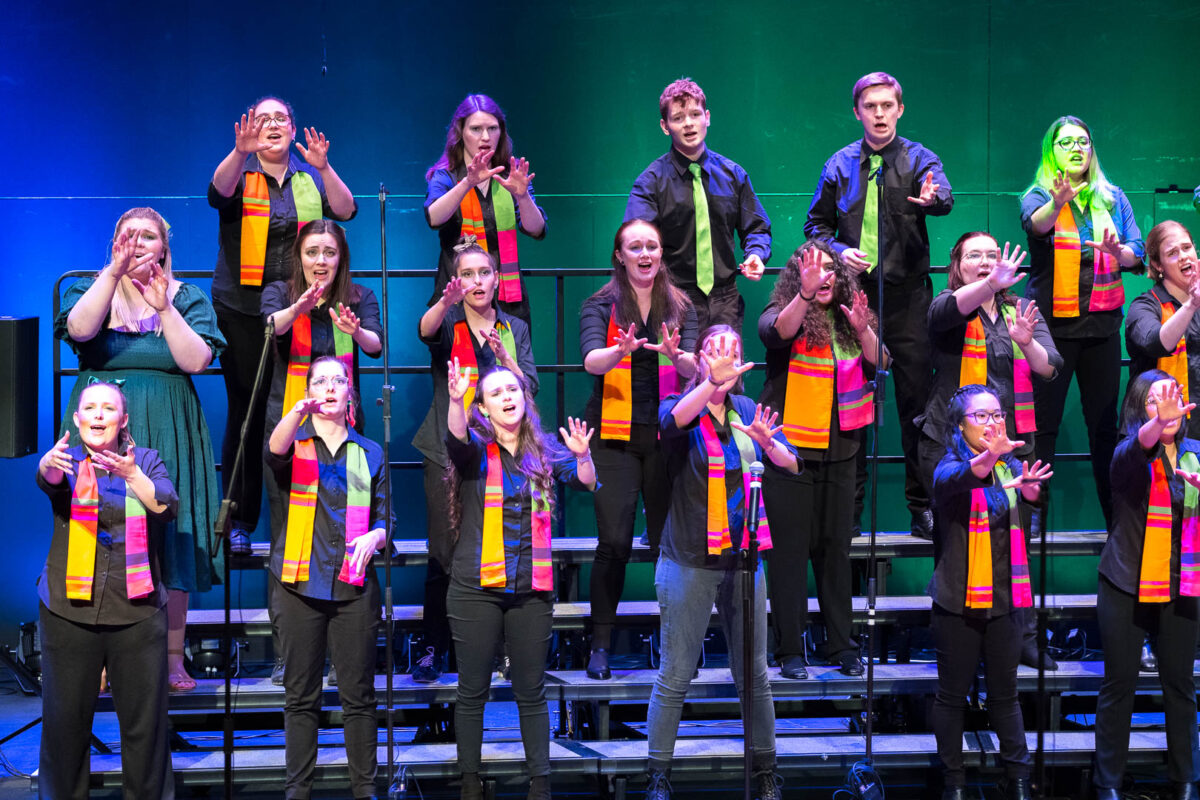 It's a show choir
Audiences love show choirs because they're so entertaining. Participants love them because they're fun to rehearse and perform in.
Unlike traditional choirs, show choirs have a broad and exciting repertoire – you won't be singing any hymns or classical choral pieces with VoiceWorks. Instead, you'll perform an eclectic mix of musical theatre, pop and jazz. Of course, with music like that, you can't stand still. So, you'll learn movements that are choreographed for your group. Our choreography is simple and achievable, so you don't need to be a dancer to nail the moves.
It's social and you become part of the QSC community
The VoiceWorks singers are a close-knit bunch – new and old friends who love catching up each week at rehearsals. We also enjoy an occasional night on the town singing our hearts out at karaoke or grabbing a meal together. 
Once you join VoiceWorks, you're also welcomed into the broader Queensland Show Choir community. QSC is one of the few organisations in Australia where multiple generations of a family can sing together. So, when you hit the upper age limit for VoiceWorks, there's another adult choir waiting – with more new friends to meet.
Queensland Show Choir hosts or takes part in concerts, fetes, carols and more. You'll have the opportunity to perform regularly at QSC concerts as well as at special events like the New Farm Carols and the annual Brisbane Sings concert at the Queensland Performing Arts Centre. If you're up for some solo singing, you'll also get your chance to shine at our annual Cabaret open-mic night.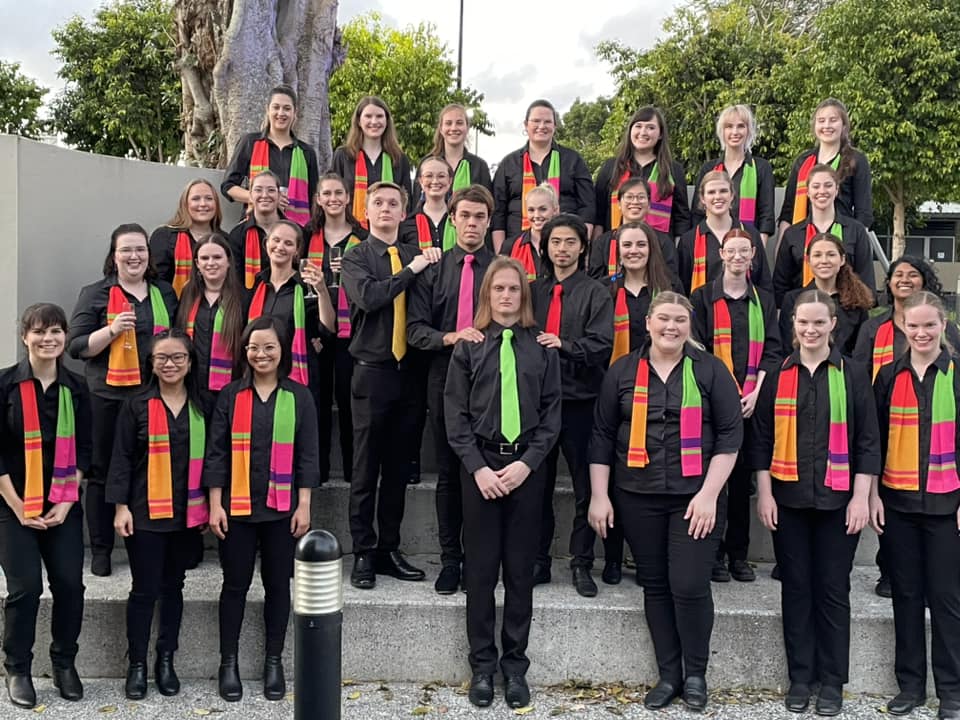 Ready to join VoiceWorks?
Or have a few more questions?
Get started by sending us a message. We'll get back to you pronto!