Upcoming Events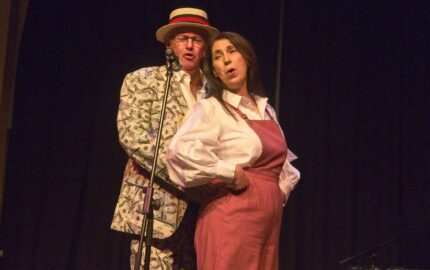 Cabaret 2022 Sunday, 13th March*
Formerly our Open mic night, Cabaret is a now a classy, fun, relaxed evening where our Adult ensemble members perform as a solo or a group, a performance or two of their own choice. It is a great opportunity for our members to improve their performance skills and have fun at the same time.
Why not come along, have a drink, maybe cheese platter and enjoy a range of performances.
♦ *date will be confirmed as ticketing is released ♦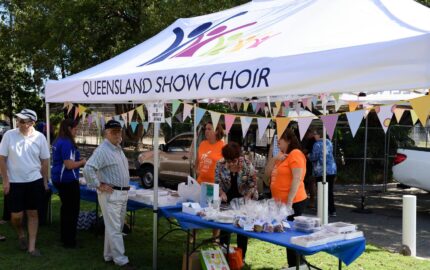 Markets and Melodies 2022 Sunday, 15th May*
What do you get when you combine an afternoon  of games, food and craft stalls with an entertaining choral concert? You have Markets and Melodies of course!
Come and enjoy multi-national food and fun games for the kids. You could pickup some great craft items, perhaps some new plants for your garden or maybe that elusive rare book you've been looking for and then finish the day off with a free concert.
♦ *date will be confirmed as ticketing is released ♦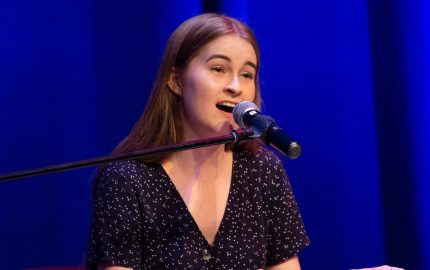 Future events in 2022*
Presidents Trophy Night Finals: Sunday, 4th September
Gala: Saturday, 5th November
New Farm Park Carols: Sunday, 4th December
♦ *date will be confirmed as ticketing is released ♦
Rehearsal terms for 2022
♦ Subject to change with Covid restrictions ♦
Term 1:
Saturday, 5 February – Thursday, 7 April
Term 2:
Wednesday, 20 April – Saturday, 25 June
Term 3:
Wednesday, 13 July – Saturday, 17 September
Term 4:
Wednesday, 5 October – Saturday, 10 December
Come Sing With Us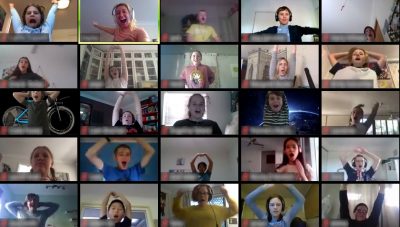 Remote Rehearsals
For singers based over 100 Kms from our home base in Bowen Hills, Brisbane, we're offering three of our choirs (QYV, Voiceworks & Vox Populus) remote rehearsals via Zoom.
We make sure our zoom rehearsals are fun and engaging.
Only $100 per semester. Just mention this option when joining.
How we are rehearsing with Covid-19
From 2022 QSC can welcome fully vaccinated adults (16+ years), medically exempt adults and children. Proof of vaccination status or medical exemption is required at first rehearsal.
There is also the option to Zoom into rehearsals for those who are feeling unwell and those who join our Remote Rehearsal option.
♦ Subject to change with changes in restrictions ♦