Brisbane Sings 2018 – Another huge success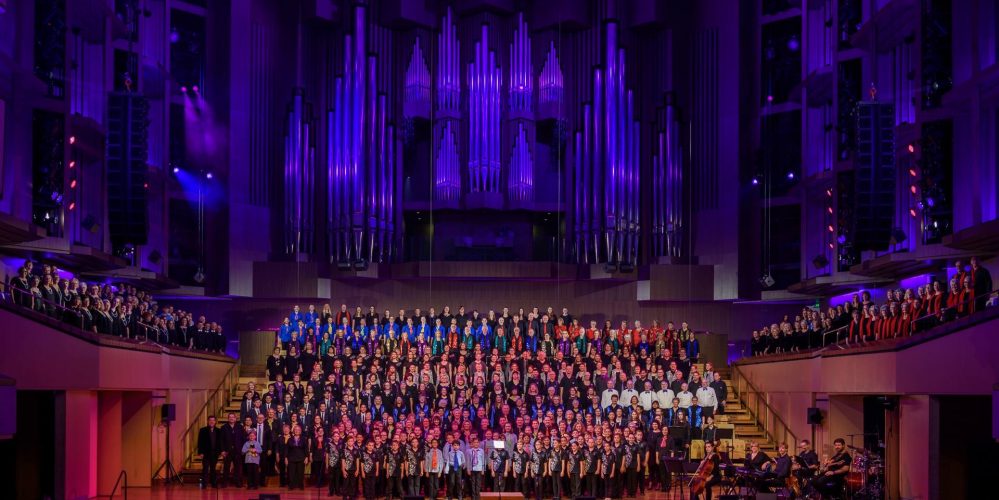 18 choirs, 5 massed numbers, 16 80's songs, 3 Kitty Kats, one awesome drum-line, 500 singers and one voice. Brisbane sings is back in town.
Brisbane sings has become an integral part of the QSC calendar over the past 6 years, and this year was another great concert in the QPAC Concert Hall.
The show opened with the voice of Stella Voce member Lauren Kidd, leading the massed choirs into a medley of three Disney songs.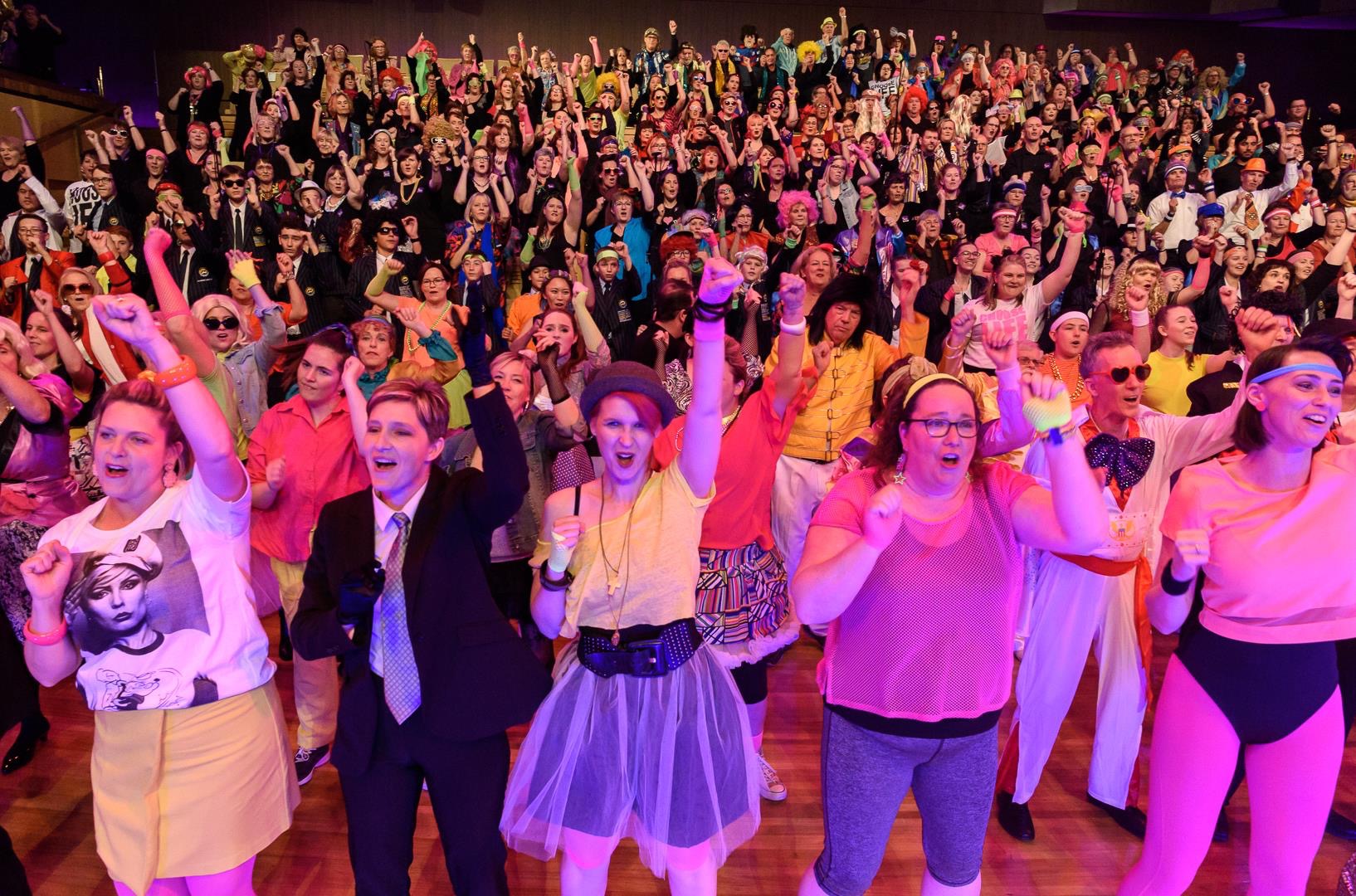 The theme of this year's dress-up medley was The '80s, and our choristers brought their A-game, sporting enough neon and fluoro clothing to light up a small city. With 16 classic songs from the '80s and epic choreography from Hannah Wilson, this number was a massive spectacle that had the audience singing along.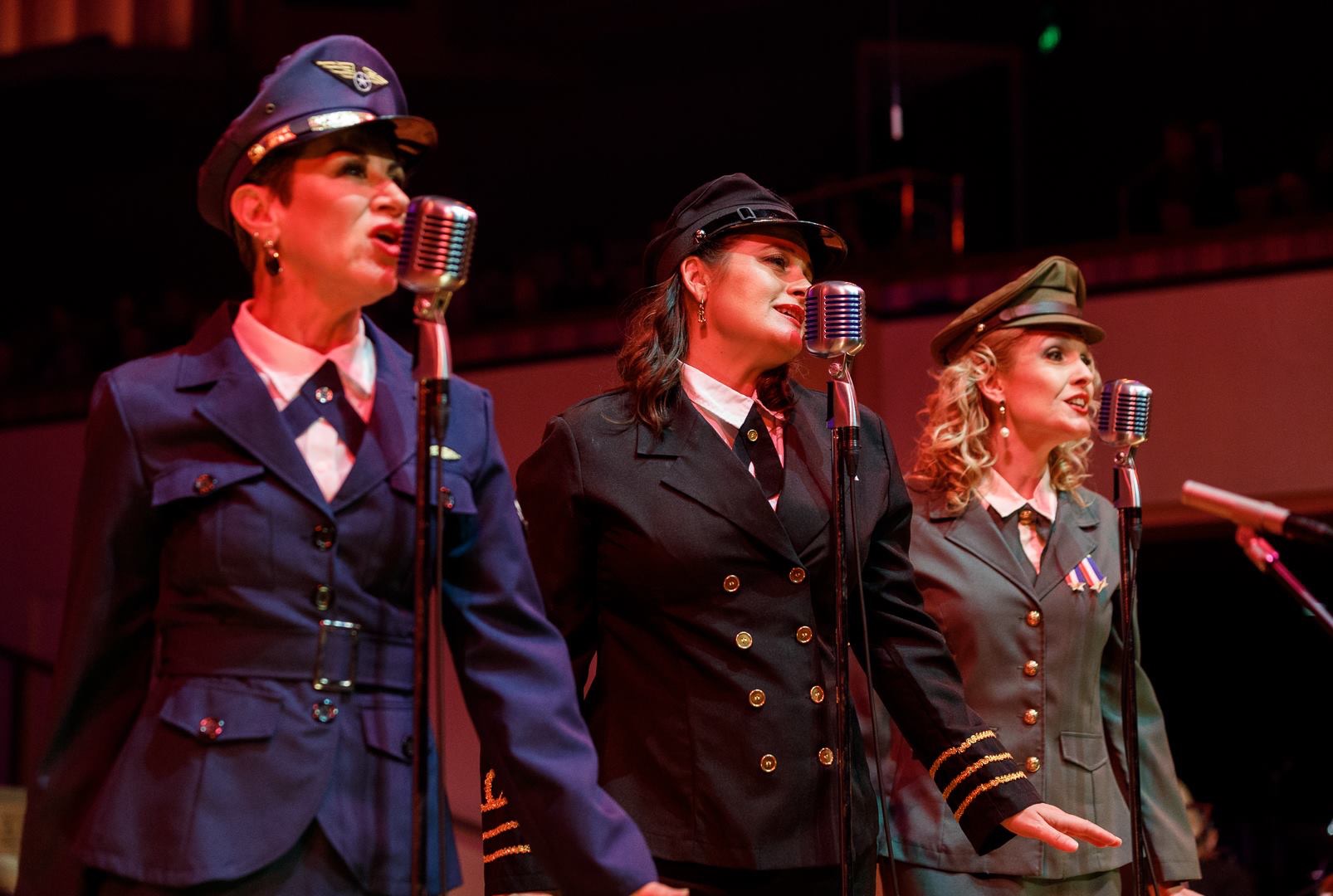 Guest artists The Kitty Kats wowed the audience with two iconic songs from the Second World War, "Boogie Woogie Bugle Boy" and "In The Mood", and heated things up when they returned in the second act with "Fever" and "The Girl from Ipanema".
Brisbane Sings always features exciting individual numbers from the choirs that make up our massed choir, and the performances from the QSC ensembles were no exception. VoiceWorks performed Sara Bareilles' "What Baking Can Do" from the musical Waitress, Stella Voce performed a medley of songs from Willy Wonka, Vivace sang Pasek and Paul's "You Will Be Found" from the musical Dear Evan Hansen, and Vox Populus sang the classic "At Last".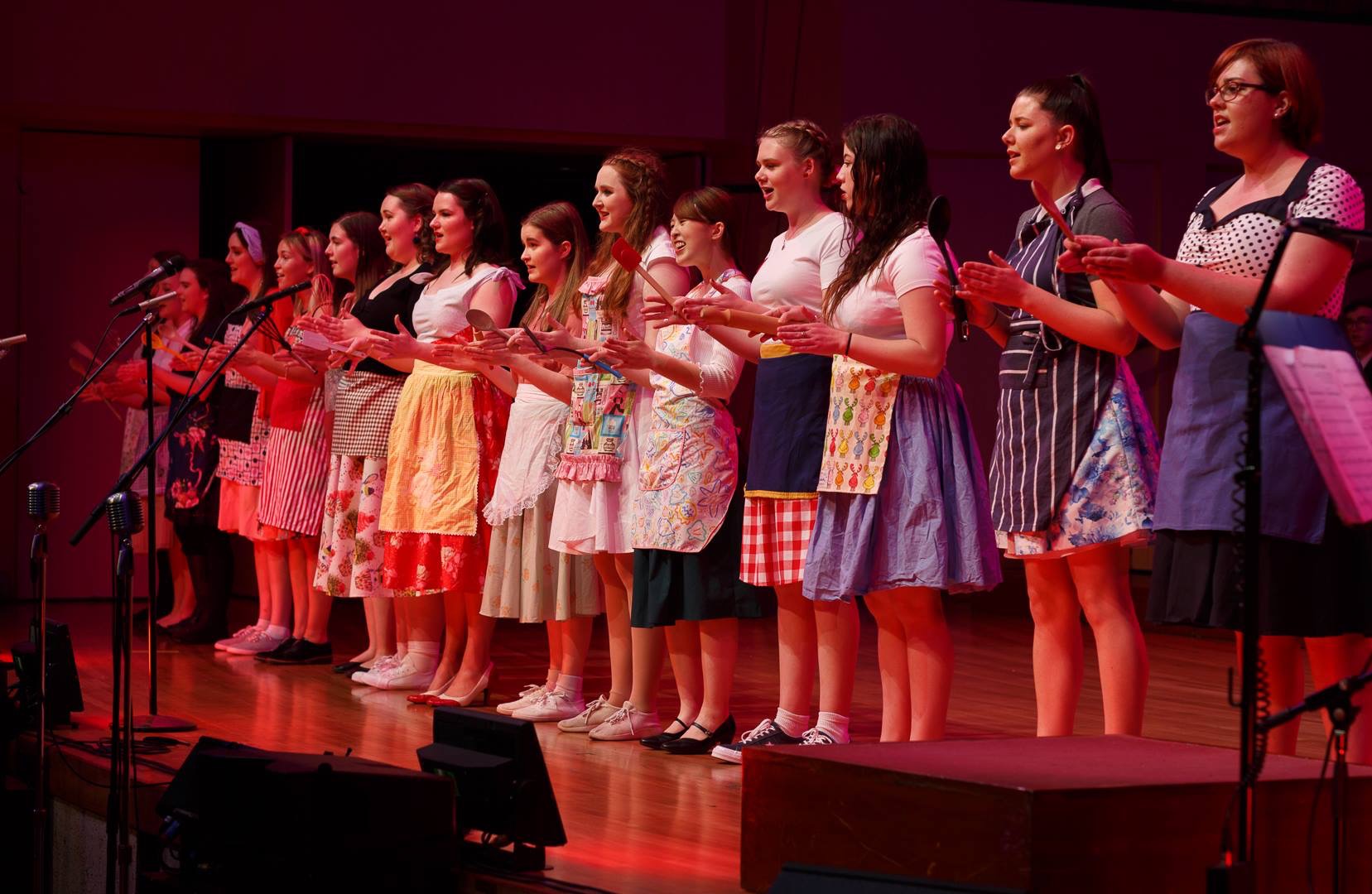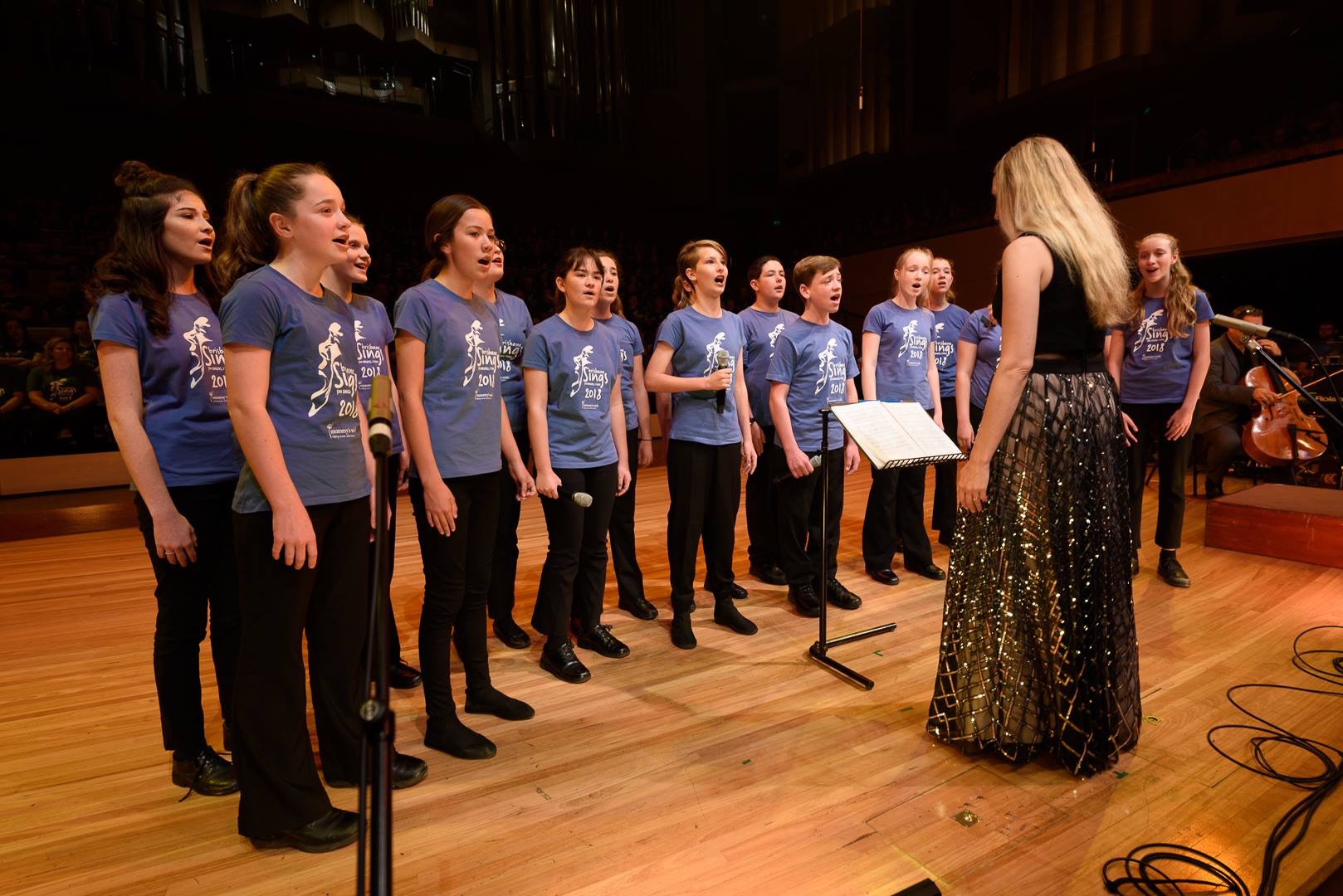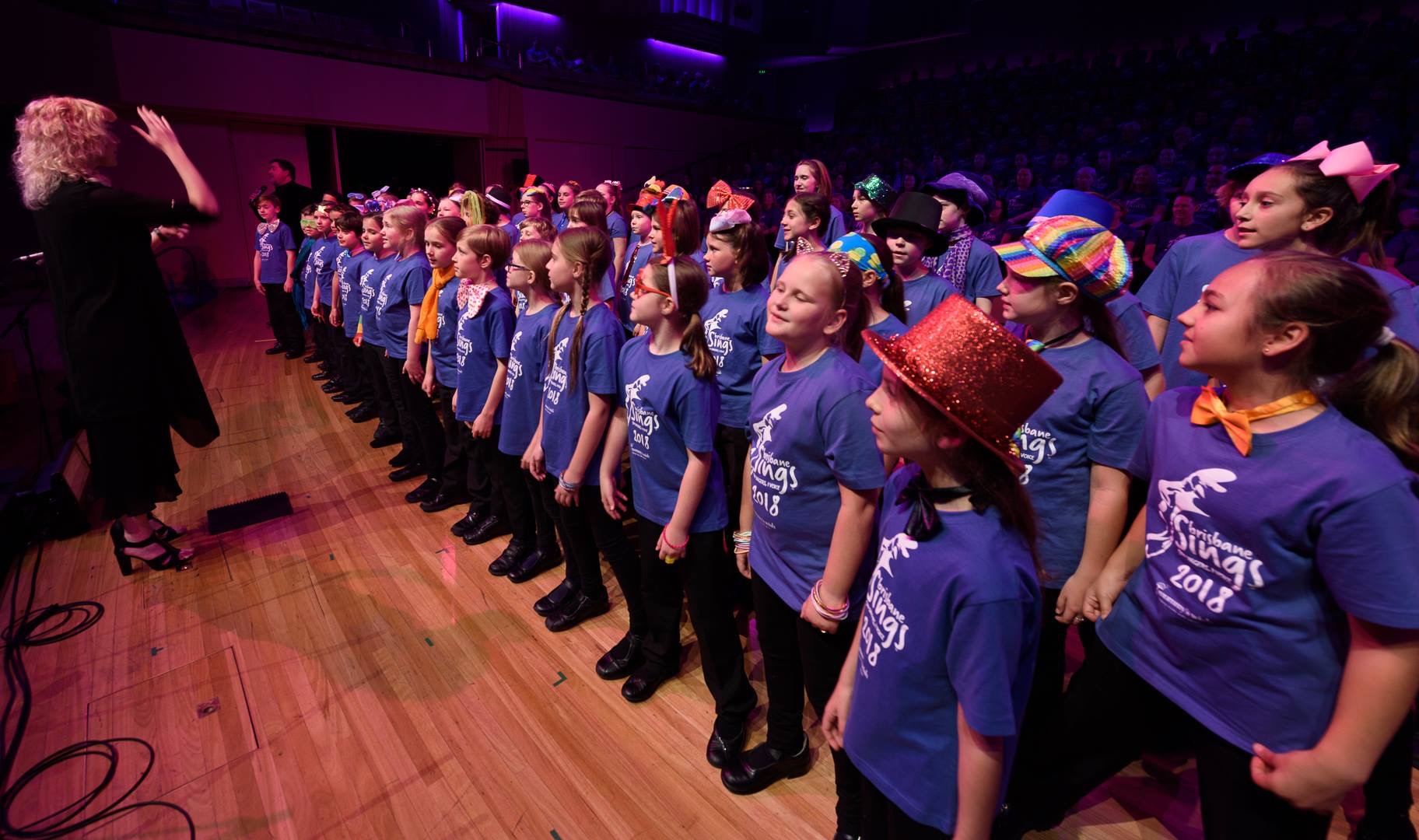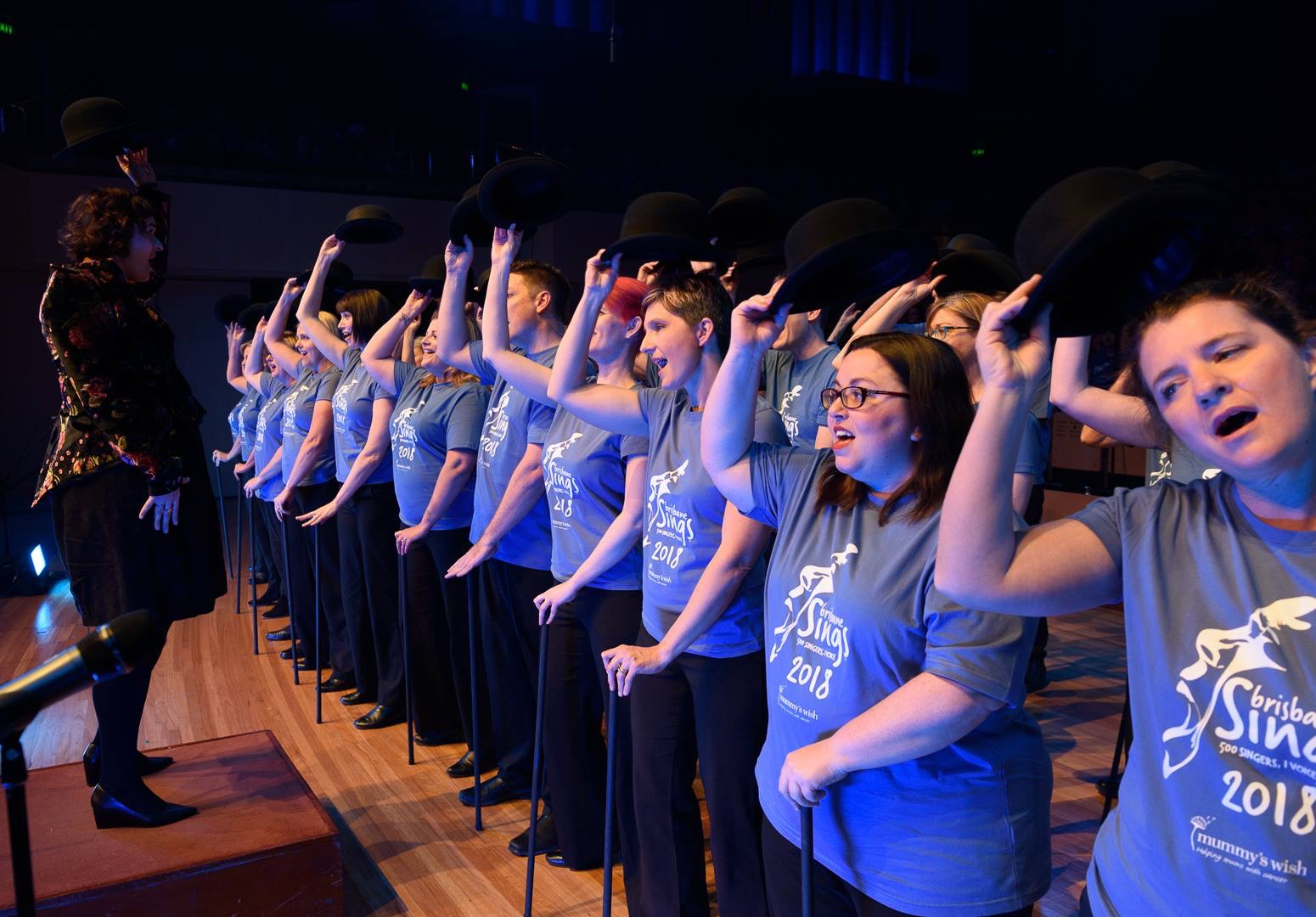 We finished the show with three songs from The Greatest Showman –  "A Million Dreams", "The Greatest Show", featuring the stunning drum line from Sheldon College, led by David Adelt, and "This Is Me", with the gorgeous Kitty Kats.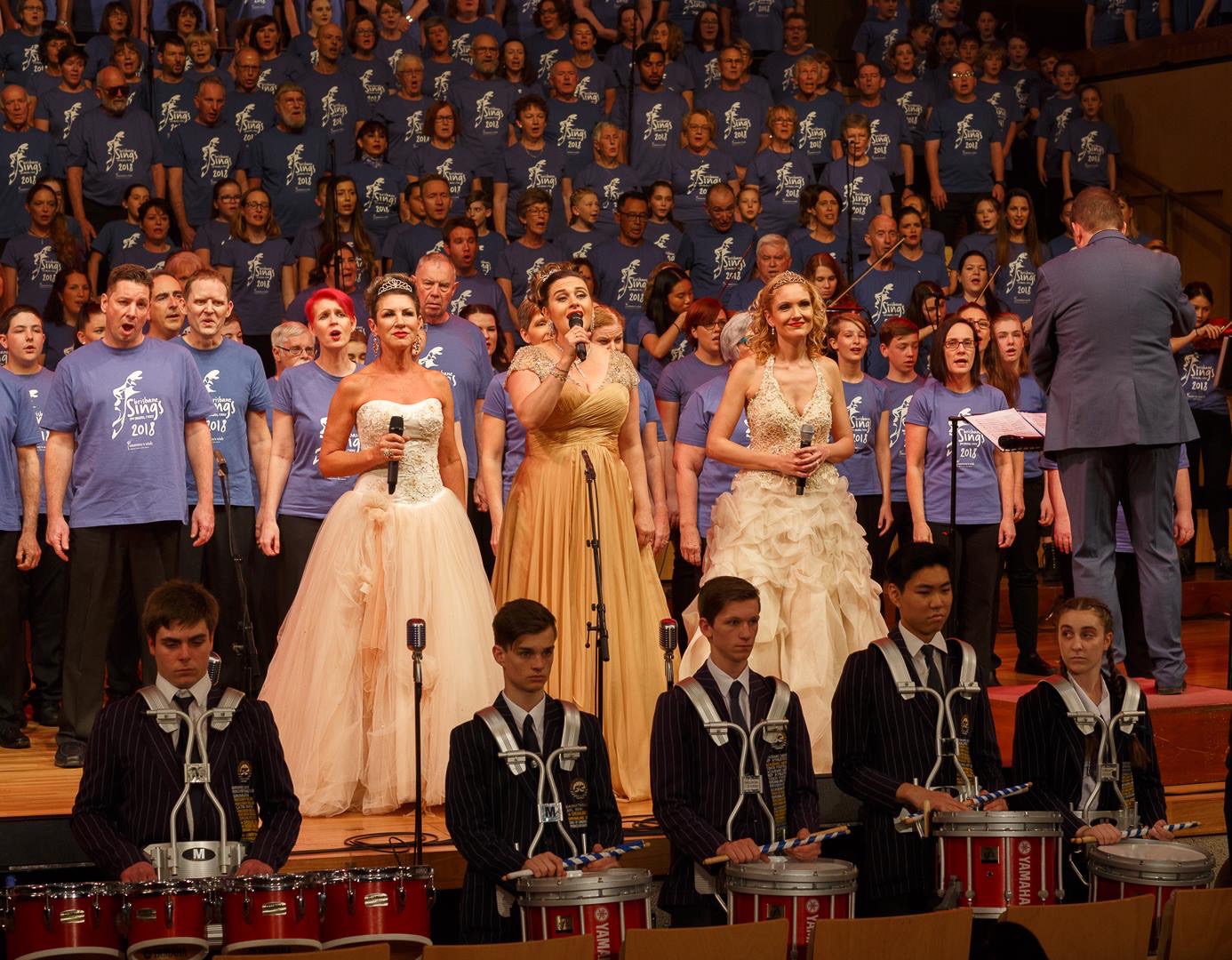 Our relationship with our charity partner has been a valuable and rewarding part of Brisbane Sings for many years, and this year was no exception. We are very proud that we were able to give $7860 to Mummy's Wish this year to support their great work in supporting families affected by cancer. You can find more details about Mummy's Wish and their important work at https://mummyswish.org.au/
We would like to thank all the choirs involved this year, and their musical directors, administrators and support staff. Special thanks go to our Musical Director Craig Allister Young, and our producers David Kidd and Michael Wilson, and Stage Manager Kelly Redhead-Adelt. We also thank everyone from Queensland Show Choir for their work in organising and supporting this concert, especially President Christine Trappett and the management committee, Administrative Director Rosemary Kirkman and Uniform Coordinator Jan Craig, who again took on the massive task of making sure everyone had their gorgeous blue shirts.
We wouldn't have been able to perform this show without our awesome band, led by Dale Linwood, and including the Mansfield Collective under the inspired leadership of Andrew Bell. Our wonderful photos were taken by the talented and dedicated David Trappett, Greg Siemon, and Simon Stahn