"I heard you on the wireless…"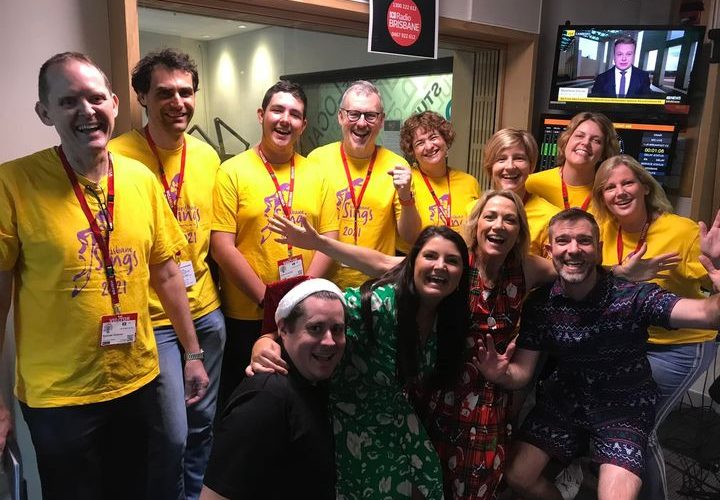 We had a great morning on ABC Brisbane radio, chatting about Brisbane Sings, singing some Christmas carols and generally having some fun.
As part of the Breakfast show with Craig Zonca and Loretta Ryan, some of our QSC members had the honour of representing QSC on the airwaves of Brisbane. The studio was only small so only a few of us went along, but the small numbers didn't mean a small sound. Thanks for having us Craig and Loretta!