Lord Mayors City Hall Concert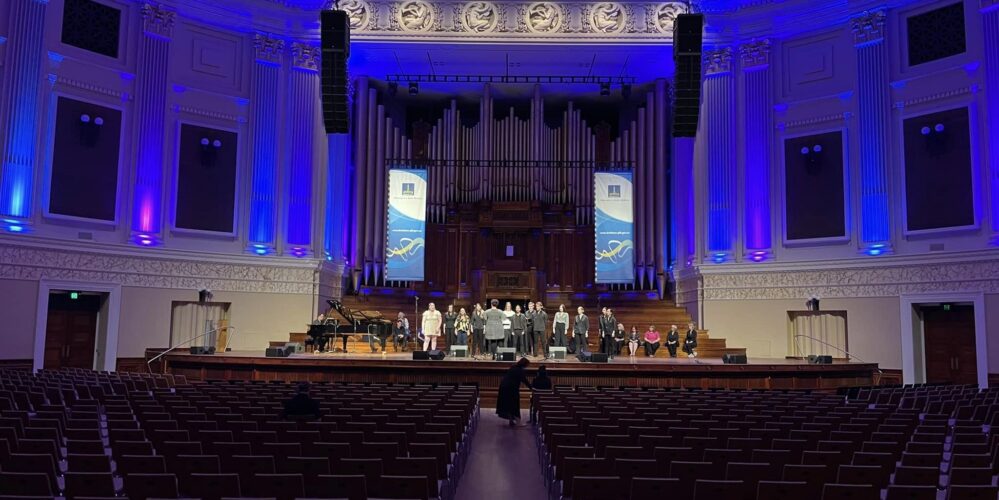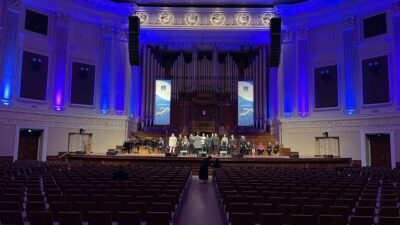 The Adult ensembles had a treat today, performing in front of lovely audience in the Brisbane City Hall Concert Hall. A lovely piece of architecture with wonderful acoustics helping make us sound even better. The Lord Mayors concerts are held monthly, usually during a lunchtime break and best of all they are free. We were lucky enough to be invited for the last concert for the year and we performed a selection of numbers from the various concerts from this year.  And as a special treat for the Audience, the first live performance of Riversong.
Here is a quick snap taken during sound checks showing the wonderful hall.