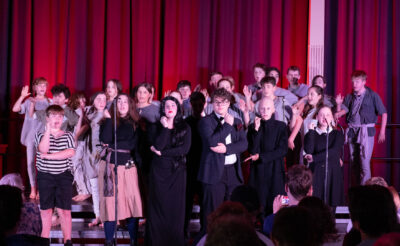 What is Queensland Young Voices?
Queensland Young Voices gives children from mid-primary to high school the chance to sing, perform and be welcomed into a community where everyone loves making music. It's like 'finding your tribe'!
QYV's musical director develops each member's vocal technique, introducing harmonies and a cappella to a repertoire that includes well-known movie and musical numbers, pop, folk, classical and blues. With guidance from our musical director and our much-loved accompanist, each chorister is exposed to a level of professional musicianship that enhances their musical literacy.
As well as vocal techniques, Queensland Young Voices kids also learn challenging stage choreography and enjoy the sense of accomplishment that comes from working with friends as part of a team. Queensland Young Voices kids are also offered opportunities to perform at various concerts, Christmas carols and social events, including the annual Brisbane Sings at the Queensland Performing Arts Centre's Concert Hall. Above all, QYV kids sing to have fun!
Join Now
Why is Queensland Young Voices different to other youth choirs?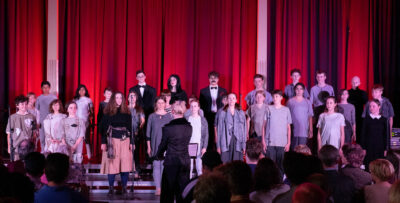 It's a show choir
A show choir differs from a traditional choir in that it incorporates choreography into each performance. Of course, it can be challenging for some youngsters to sing in unison or in harmony, in tune and in time, while performing energetic movements. But with practice, coaching and encouragement from our older members, the Queensland Young Voices choir members become confident and accomplished stage performers, as well as fine ensemble or solo singers. And it's a heck of a lot of fun, too…
Join and you never have to leave!
There's no age limit at Queensland Show Choir. After Queensland Young Voices, teenage choristers can graduate to one of the adult ensembles – and continue to be part of the inclusive QSC community.
In fact, QSC is one of the few choirs in Australia that multiple generations of single families can join together. Many choristers start as children and stay for life.
And with so many social events and performances bringing the entire choir community together, Queensland Young Voices kids really do become part of an all-singing extended family.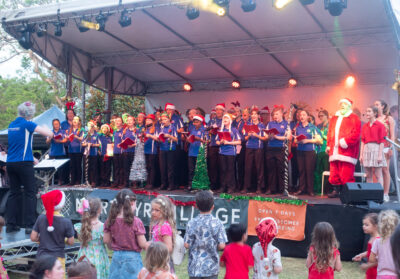 Ready to join Queensland Young Voices?
Or have a few more questions?
Get started by sending us a message. We'll get back to you pronto!